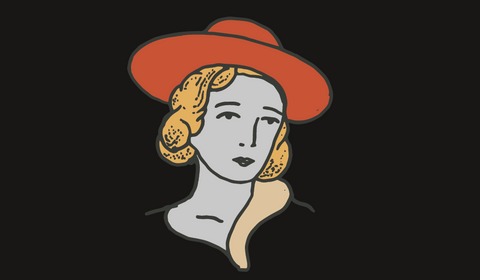 In honour of all women - Our Branding
If you know me via soical media you most likely know me a This is a man's world. Early this year I decided that I wanted to give 'This Is A Man's Worlds' an identity in the form of some branding. This is how She who dares, wins also started!
I wanted a logo/mascot that was completely original and designed specifically to resemble and communicate the love and support for all women who have fought for equity and equality in both the past and present.  I reached out to the designers at '1924' to see if they could create a set of original logos and typography for 'This Is A Man's World'.  Below are a few of the final images that you will now see going forward on the website and hopefully in the near future some products too. My intention is to create an identity for not only this blog but also for a community of like minded individuals who share the same outlook on life and stories.
This image represents the women from our past, who fought for equal rights. She is a gentle reminder to the modern-day woman that change can happen and whatever you believe in, is worth fighting for.
The monogram is a colourless woman, in grey so as to represent a mix of all colours with no particular relation to time or era, just the strength of the modern woman. 
Well this slogan pretty much explains its self.  I am a firm believer that half the battle is just giving something a go.  At times it is too easy to put up barriers between yourself and your goals. This is a gentle reminder that you have to make a start and put yourself out there to achieve your goals whatever they may be.
This second simplified logo is a M and a W intertwined, neither one more dominate, just how men women should stand in the world today. 
There are a few more illustrations that we have in our collection too, I will explain more about these sometime soon.  Eventually I will be producing some t-shirts and prints showing off these illustrations in their full glory.