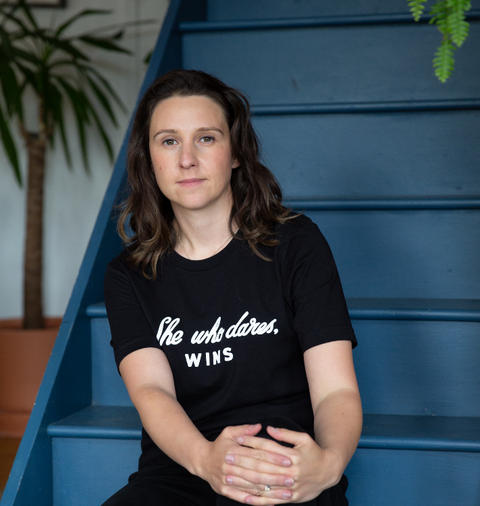 Our Story
Hello, I'm Michelle, the heart and soul behind "She Who Dares Wins." Your interest in our journey means the world to us.
At 21, I unexpectedly stepped into the world of construction—intimidating, male-dominated, and without a mentor in sight.
Over 17 enriching years, I navigated challenges and celebrated victories, finding camaraderie with incredible women worldwide. Their stories mirrored mine, and together, we reveled in the unique adventures that shaped us.
As my passion for construction waned, a new fire ignited: the desire to connect, support, and inspire women to carve their own extraordinary paths.
Thus, "She Who Dares Wins" was conceived.
It began as a voice - a podcast. Today, it's also a statement, echoing through our distinct clothing line. Every piece is a tribute to your audacity, a reminder of your brilliance, and an affirmation that every story is significant.
Growing up, I adored skateboarding and surfing brands but often found myself lamenting: "Why are the coolest designs reserved for men?" So, I set out to craft a line of t-shirts and hoodies with unapologetically bold designs, exclusively for women.
Each design encapsulates emotions and encounters from my journey—always ensuring impeccable quality and care.
Thank you for joining us. Our story is richer because it intertwines with yours.
Empowering and Inspiring women to forge their own paths.