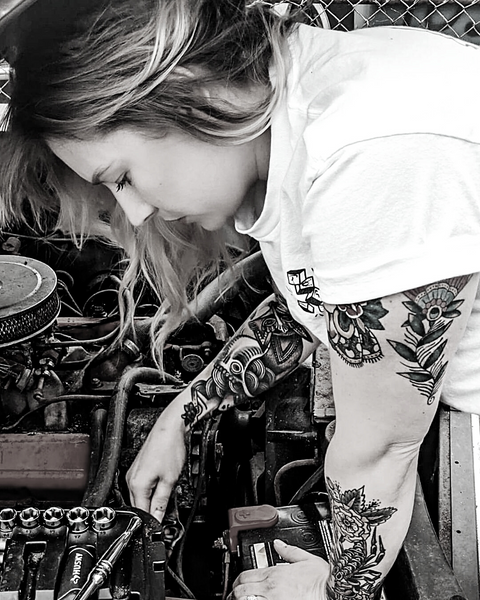 The Best Trades Jobs for Women and Why You Should Consider Them
There was a time when trade jobs were only reserved for men, but how times have changed? Many women are today getting skilled for trade jobs. New research shows that women make up to 6% of the trade industry. The increase in the popularity of trade jobs among women is highly contributed by the media such as trade magazines and podcasts aimed specifically at women.
The trade industry as it is today is no longer man-only, but we still need more women since 6% is still a fairly small number. To achieve gender equality in the trade industry, more women need to be encouraged to pursue careers in the skilled trades industry. We share in this article, some of the best trade jobs you should consider pursuing as a woman.
Carpentry
A carpenter is a skilled trade and craftsperson who builds and repairs things made from wood. Carpenters are vital in the construction industry and work in varied domestic and commercial projects. There are many opportunities for women in carpentry since there's no difference in requirements for both men and women. Carpentry is an evergreen industry that can be very satisfying if you're passionate enough to get your hands dirty.
As a carpenter, your job might involve constructing and repairing building frameworks, shaping floorboards, installing sidings, floors, cabinetry, windows, and doors. To become a carpenter, you'll start as an apprentice by completing an apprenticeship program, which you don't need any prior experience.
Plastering
A plasterer is a tradesperson who applies plaster to a building's interior space during the finishing process. Most plasterers work for construction companies, building contractors, dedicated plastering companies, or are self-employed.
The work of a plasterer includes solid plastering, fibrous plastering, and dry lining. Many plasterers start working as assistants/apprentices to gain some on-the-job experience or pursue college courses. Keep in mind that with trade jobs like plastering, the employer is probably more interested in an enthusiastic person willing to learn and follow directions.
Bricklaying
A bricklayer is a tradesperson who builds walls, houses, and other structures in construction using bricks. A bricklayer constructs, extends, and repairs domestic and commercial buildings. They use bricks as their primary material, although they can also use concrete blocks, stone, or precast panels.
As a bricklayer, your job involves measuring the work area, cutting bricks to size, mixing mortar, layering courses, ensuring walls are weatherproof, and fixing rows into place. To qualify as a bricklayer, you can start working through an apprenticeship for on-site job experience. Having specific brick-laying certifications can also be a bonus.
Electrician
An electrician is someone who installs, maintains, operates, or and repairs electrical equipment. Unlike other trade jobs, we've covered in this article, becoming an electrician can be quite competitive. An electrician can work in residential, commercial, or public buildings and is a well-paying job.
As an electrician, your job involves planning and installing electrical systems for new buildings, installing control systems, performing maintenance procedures, or repairing faulty electrical equipment. To qualify as an electrician, you need to qualify as a level 3 electrical, which you can acquire on the job as an apprentice.
Plumber
A plumber is a tradesperson who specializes in installing and maintaining pipework in homes and businesses. Plumbing is a varied more hands-on work that requires a lot of practical skills. Choosing a career in plumbing means lifelong dedication to learning since it can take many years to become a qualified plumber and the technology changes fast. It is a diverse career that's well-paying and that provides opportunities for professionals to run their own businesses.
The work of a plumber involves finding and fixing faults, installing water, drainage, and heating systems, installing and fixing domestic appliances, and much more. To qualify as a plumber, you can get an NVQ in domestic plumbing and heating, or gain on-site job experience through an apprenticeship.
Painter
A painter is a craftsperson whose job is to paint walls, doors, and some other parts of buildings. Painting is an in-demand skill across the UK and more so if you're looking to turn your skill into a business.
As a painter, your work involves stripping old surfaces, mixing paint, priming surfaces, fixing and repairing surfaces, and much more. Painting also requires a variety of equipment which vary from job to job. To qualify as a painter, you can go through a college course, an apprenticeship program, or work towards this role on site.
Why should you consider these trade jobs?
Earn great pay. Women who work in trade jobs start with higher-than-average salaries and may even earn much more than their university graduate counterparts. The ability to start your own business after gaining experience is also another way to increase your income as a trade worker.
Opportunity for career advancement. After completing your apprenticeship and gaining experience, you become highly sought after, which makes it easy to progress your career. As a woman, the more you improve your skills and gain experience, the more your opportunities increase. And the higher you climb the ladder, the more job responsibilities you'll take on and eventually start your own business.
Skilled workers are in demand. Trade workers will remain forever in demand since no computer or AI program can replace that. Furthermore, the UK is said to be suffering from a shortage of trades skills which means less competition and more chances for you.
The ability to run your own business. You may find that you often get contacted by independent workers even as you work under others. Eventually, you will want to branch out and start working for yourself, which will mean choosing your hours, increasing in income, and the freedom of working for yourself.
High job satisfaction. Working in trade allows you to actively use your everyday skills since you'll mostly use your hands to work. You'll rarely feel disengaged with the tasks at hand, which will, in turn, lead to job satisfaction.
Conclusion
Women trade workers are increasingly becoming a norm and although we still have a long way to go, it is a thought you shouldn't ignore. In addition to what we have covered above, there are many other trade jobs to look into, to get the idea of what suits you better. Does the idea of working in a man's world excite you? 
Photo credit @mama.tired a badass automotive engineer who we loved to chat to on our podcast