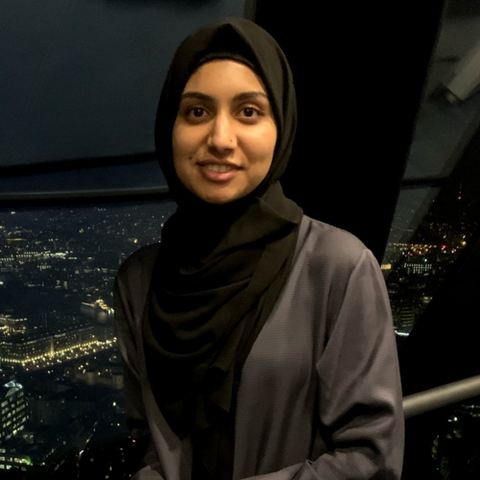 Deliveroo head of engineering Rahma Javed discusses the hard truths about the male dominated tech industry.
In this episode of the She Who Dares Wins podcast, I speak with Rahma Javed, the director of Engineering at Deliveroo. She's originally from Canada and has a background in computer engineering. She has worked with tech giants like Microsoft, IBM, and Blackberry across Toronto, Seattle, and Silicon Valley before moving to the UK.
Rahma shares her experience as a woman and a person of Asian descent in the tech industry. She also talks about how she has developed resilience and a sense of true self to overcome any obstacles she faces in the male-dominated tech industry.
Listen in to learn how to advocate for the needed change when it comes to giving women opportunities in your industry.
Key Takeaways:
How to be comfortable with who you are and be resilient to reach your career height and be a trailblazer.
How to use your voice to demand the needed change in the system and be part of it.
Learning how to set boundaries and stand by your values when situations call for it at the workplace.
How to be supportive to younger women to make their journey easier in your industry.
Key Moments:
[1:43] Rahma's background in tech engineering plus how she transitioned from North America's tech industry to the UK.
[7:45] The underrepresentation of women in STEM careers and the challenges the few in the industry face.
[11:29] Rahma's experience as an Asian woman in tech and how she pushes through the obstacles.
[21:27] How she learned to value, respect, and stay true to herself.
[24:04] Why she found the UK's pub culture unfavorable and hard to adapt to.
[29:54] The importance of women supporting and mentoring younger women in their industries.
[38:53] The importance of having support to help you think objectively when facing career challenges.
[43:57] Learning to develop an overall positive attitude that chooses to see the positives in challenges.
[46:40] Rahma on her work and a foreseeable future in impacting the society.
Quotes:
"Get comfortable with being different and not feel too inferior or superior."- Rahma [12:34]
"The way that you need to make a change is to go back into those important meeting rooms and make sure your voice is heard."- Rahma [19:11]
"It is our diversity that will collectively help us make the right decision."- Rahma [22:40]
"The things that you say yes to, you're implicitly saying no to a bunch of other things."- Rahma [35:02]
Relevant Links:
Check us out on Instagram @shewhodareswins_
https://www.shewhodareswins.com/ For more great stories and Merch!
Find Lara on LinkedIn: https://www.linkedin.com/in/rahma/